ZLP630 Steel steel suspended working platform, the cleaning platforms of suspension high suspended works works for façade construction of high-rising as construction, decoration, maintenance and so on. Û ew jî bi karanîna pelê ve tê bikaranîn, avahiya avahiyê û tamîrkirinê, an jî di karên din ên wekî tankê mezin, pira, hesab û çimney de tê bikaranîn.
Ew hêsanî ji bo xebitandinê, ji bo ewlehiyê di ewlehiyê de ewlehiyê ye. Ew dikare cihekî paqijkirina çêkirina avahiyê, kapîtalîzmê û bihayê xilaskirina çêtirîn. Hemî, Platformên COSMO karkeran bi armancên karkirinê re ewlekariyê, hêsantir û hêja çêtirîn dide.
1.Main Components
---
Zelîmên ZLP di demên ku di binavên jêrîn de sekinandin, di binavên jêrîn de têne binçav kirin: pergalên ewleh, pergalên ewlehiyê, pergala kontrola elektrîkê, sepandinên betalkirin, mîkrofîzma vekişînê, giraniya dijwar
1.1 Mijar Mechanisma Suspension
Ji bo pêşveçûnê ya dirêjkirina beamê ji bo astengiyên cûda yên cihê cuda bikin. Mîkrofîzma Suspensionê peyda dike.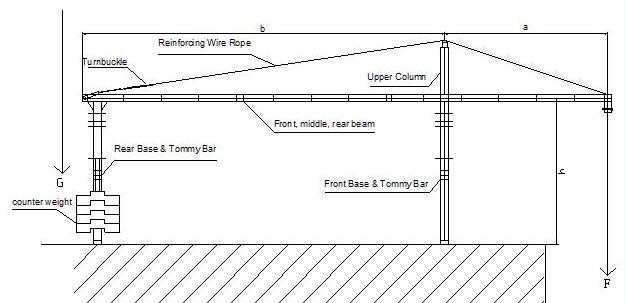 1.2 Platforma xebatê
Pl platforma veguherîn li ser karê karkerên karkerên xebatê ye. Pergala modulkera we ji we re pêdivî ye ku hûn hewce bike ku beşdarî hevpeyivîn û pêdivî bibin beşdariya cûda cuda. Bi pêvajoya kastê di binê de, platformê hêsantir e.
1.3 Hoist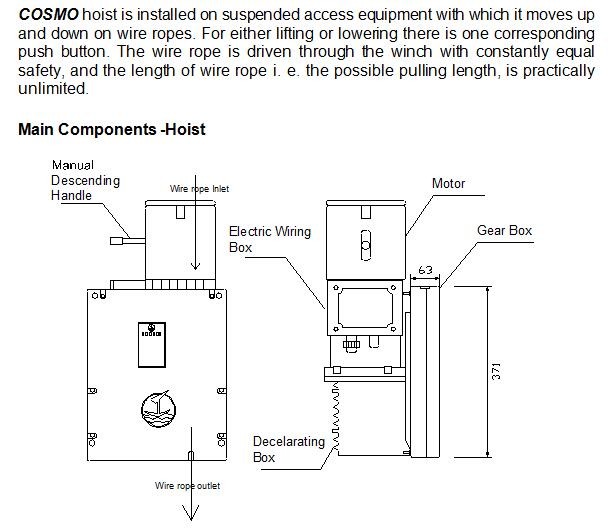 1.4 LSB30 Lock Lock
1.5 Box of Electric Control
---
Û, "Çerx" wekî pîşesaziya profesyonel ya profesyonel di Çîn de hêvîdar e ku bikarhêner bikarhênerên ku ji ber bikaranîna bernameyê rawestandin û tengahiyê dûr bixin, ji ber ku hûn pirsî hene û pirsyar bikin, Ji kerema xwe re têkiliya me azad bikin, Em ê di destpêkê de pirsên we re çareser bikin.
Quick Details
---
Cihê Origin: Şangir, Çînê (Mainland)
Model Number: ZLP500 / 630/800/1000
Payment: TT / LC
MOQ: 01 Set
Certification: CE & ISO
Voltage: 220V, 380V, 440V
Peymana: 12 mehan
Material: Alloy & Steel
Tenduristiya germê: Têhnekirinên Giştî û Galvanîzasyona Girêdanê
Lifting height: 100m
Barkirina Rated: 500kg, 630kg, 800kg, 1000kg